About Us
The Regulatory Compliance & Enforcement Council (RCEC) is a non-profit organization that was formed in 1990 by senior investigation and enforcement personnel associated with Ontario Government Ministries, Agencies, Delegated Authorities, Boards and Commissions.
Our Mission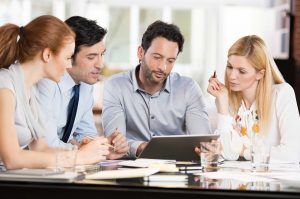 The mission of RCEC is to promote excellence and high professional standards in the enforcement profession through quality training and education. RCEC is also a forum for members to communicate ideas and come up with innovative ways to attain professional excellence.
Aims and Objectives

It is the aim of the Council to:
Provide a structured forum for members to advance professionalism and the exchange of information and resources;
Identify emerging trends in enforcement of Provincial Statutes, Regulations and Municipal By-Laws; and
Provide a unified voice on regulatory enforcement issues of concern on behalf of members.
Through this cooperative spirit and meeting these objectives, Council members expect to enhance their capability to deliver better service to the people of Ontario. As we proceed into the future we are looking for greater opportunities to share and optimize our collective resources to improve efficiency and effectiveness. The Council provides a forum to communicate the ideas and innovation necessary to meet the objectives